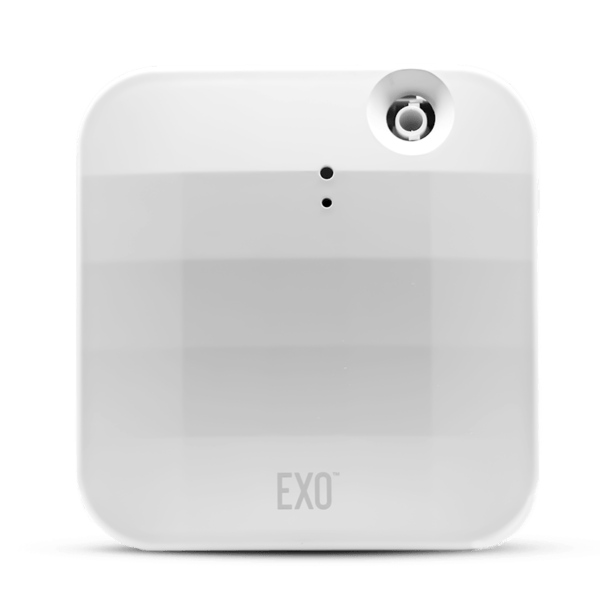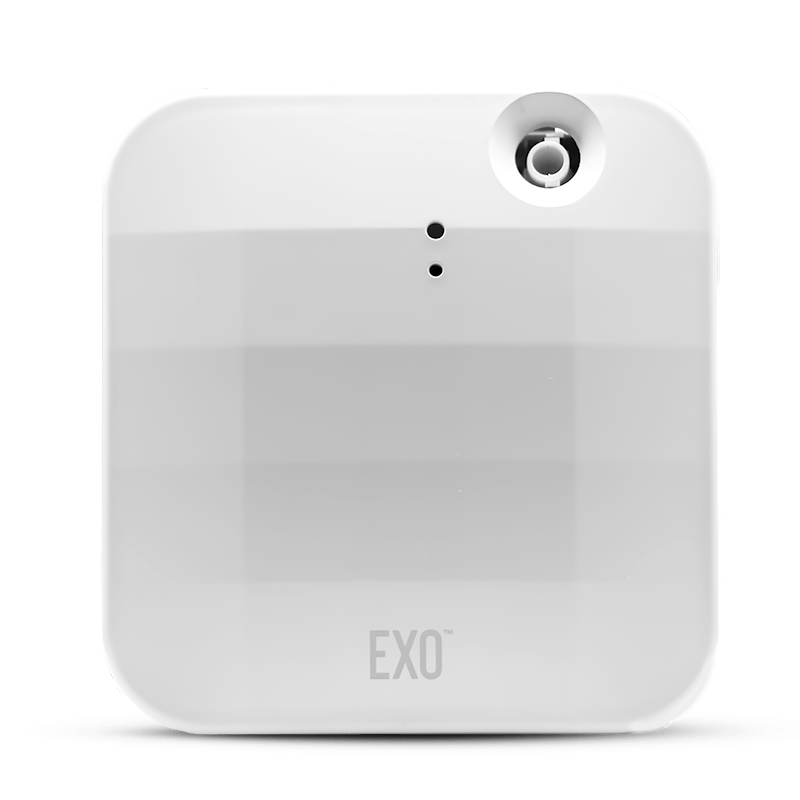 CREATE THE PERFECT ATMOSPHERE. 
The EXO™ is an easy and effective atomizing diffuser system, perfect in areas where power outlets are not available. Created to sit tabletop or mount on a wall, this versatile diffuser produces ultra-fine atomized particles delivering a perfectly balanced mist. Battery-powered/USB cable. 
Equipped with Bluetooth technology, making it simple to set up and control your customized scenting experience anytime. 
Like other Arizona Air-Scent diffusers, the EXO™ uses ultra-fine atomizing technology to scent your space in an environmentally friendly way, producing the highest quality of fragrance. 
Excellent for lobbies, hallways, hospitals, fitness centers and so much more. 
Size (in): 7 x 6.7 x 3
Volume (fl oz): 16.2
Weight (lbs): 1.8
Coverage (sq ft): 304
Power: Battery (4) 1.5V/USB 5V