The holiday season is quickly approaching! This is one of the most exciting times of the year from a scent marketing perspective. The smell of gingerbread, cinnamon, peppermint, cloves, and pine will soon fill the air, creating warm, festive, and inviting feelings.
Savvy marketers know how to utilize these seasonal holiday fragrances to their advantage. Let's take a look at how you can implement a scenting strategy during the Fall and Winter holidays.
How it Works
The power of scent marketing lies in both the fragrance and the diffuser circulating aromas. Without an effective scent diffusion system, fragrances will not distribute evenly and effectively throughout a space. Similarly, an organization won't achieve its business goals of enhancing customer experience and growing revenue without the proper scenting strategy. These two factors stress the importance of utilizing a trusted scent marketing partner to enhance overall brand perception.
Smell is widely considered to be the most emotional of senses largely because scents are associated with emotions and memories. Therein lies the magic of scent marketing. Consumers rarely think about what draws them to a window display or to a section in a department store during the frenzied holiday shopping season.
While shoppers might be hunting for a specific product, the aromas they smell along the way are often deliberately aimed to subconsciously activate their emotional responses and illicit certain behavior. Often times, shoppers find themselves in stores they did not intend to visit, buying items they never intended to purchase. Holiday fragrances also create a sense of belonging and invite customers into your location and subconsciously asks them to stay for a while.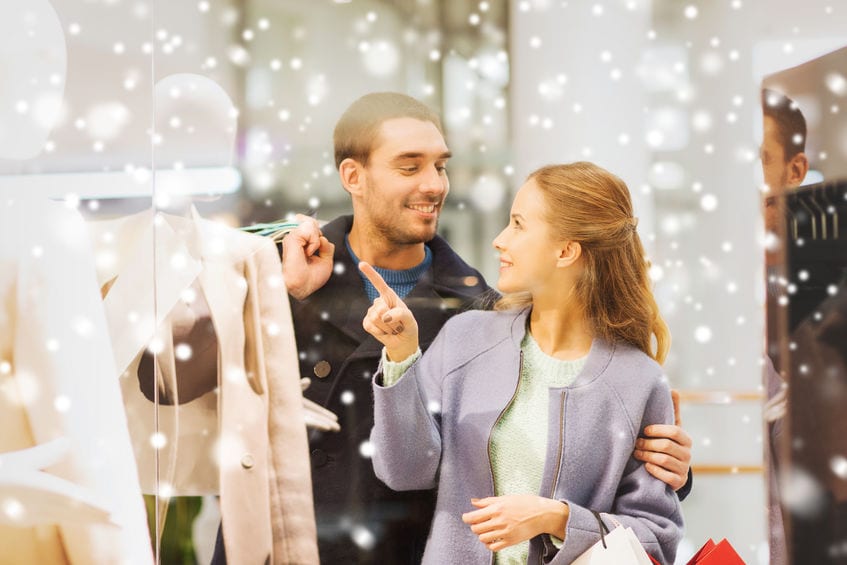 Research
In 2013, the Global Journal of Commerce and Management Perspective conducted a study that found scent is the most effective tool in influencing consumer behavior with respect to emotion, evaluation, return visits, and purchasing habits. Furthermore, research conducted by a team led by Dr. Andreas Keller of Rockefeller University found that humans have the ability to distinguish more than 1 trillion scents! This shows that the human olfactory system far outperforms the other senses in the number of physically different stimuli it can distinguish.
What does this mean to you and your holiday marketing goals?
Today, many of the world's largest brands utilize scent marketing in their day-to-day operations. These organizations are seeing a multitude of benefits from elevating brand recognition to increasing their bottom line. Holiday fragrances create a festive ambiance in the home and business and produce a warm and welcoming environment that is both positive and memorable. Adding a fifth sensory dimension to your marketing mix provides a tremendous advantage over your competitors.
Nostalgia, memories, and emotions also play an important role during the holidays. Tapping into this marketing realm can be tremendously profitable when applied carefully and correctly.
Here are some of the positive effects scent can have on your customers:
Create Welcoming First Impression
Increase Linger Time
Enhance Interior Aesthetics
Positively Influence Mood
Create Memorable Experiences
Improve Brand Recognition
Heighten Value Perception
Improve quality of service encounter
Increase a customer's willingness to spend
Encourage Repeat Business
Holiday Fragrance Collection from Arizona Air Scent
So, how do you know which scent to choose for your business during the holidays? Which scents will inspire nostalgia and feelings of Fall and Winter? Let the experts help. The carefully curated, limited-edition Fall Collection from Arizona Air Scent seamlessly embodies all that is delightful about the holidays.
Each scent is crafted using the highest quality of essential and aromatic oils, which are uniformly diffused through the process of cold air diffusion. This advanced technology brings about the full effect of the scent and the therapeutic benefits of the essential oils. Our scenting experts have created the following holiday fragrances based on industry trends and customer feedback.
Spiced Apple Cider
Gingerbread Man
Pumpkin Pie
Season's Greetings
Holiday Spice
Cran-Apple Marmalade
Festival of Spices
Christmas Morning Candy Cane
Recap
Savvy marketers are quickly learning the language of scent marketing and how it applies to their brands. But before implementing a scent marketing strategy, they are asking themselves important questions that address the root of the problem:
What does my store currently smell like?
Is there another scent that might work better?
What emotions and memories do I want to evoke in my consumer base?
Arizona Air-Scent will redefine the way customers interact with your brand, creating a deep connection with your client's subconscious. We utilize only world-class fragrances using the highest quality of ingredients that are circulated through state-of-the-art diffusion systems. Our air-care products can transform any business into a multi-dimensional customer experience. Start Optimizing your Holiday revenue today!