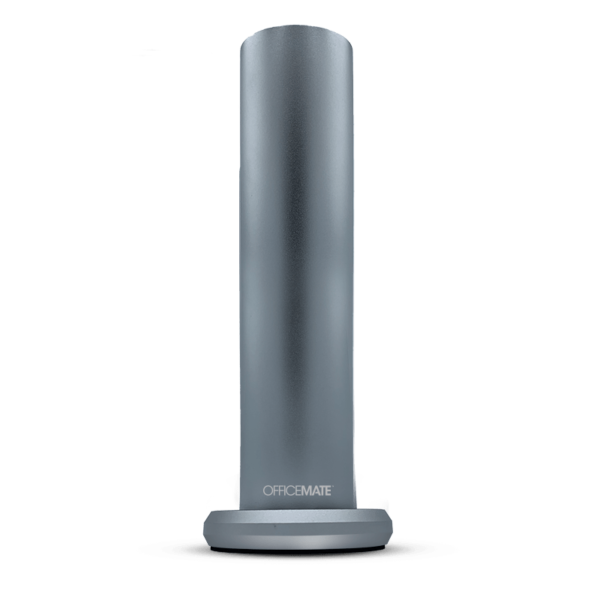 High capacity and sleek design make the OfficeMate™ a perfect solution for any space. It is equipped with a 120ml bottle to hold your choice of fragrance. Internal nebulizing technology creates ultra-fine atomized particles to give the perfect aroma. 
Equipped with Bluetooth technology, making it simple to set up and control your customized scenting experience anytime.
Like other Arizona Air-Scent diffusers, the OfficeMate uses ultra-fine atomizing technology to scent your space in an environmentally friendly way, producing the highest quality of fragrance.
Excellent for use in office, living room, showroom, conference room, studio, and much more.
(3) Styles Available:
• Silver
• Black
• Titanium