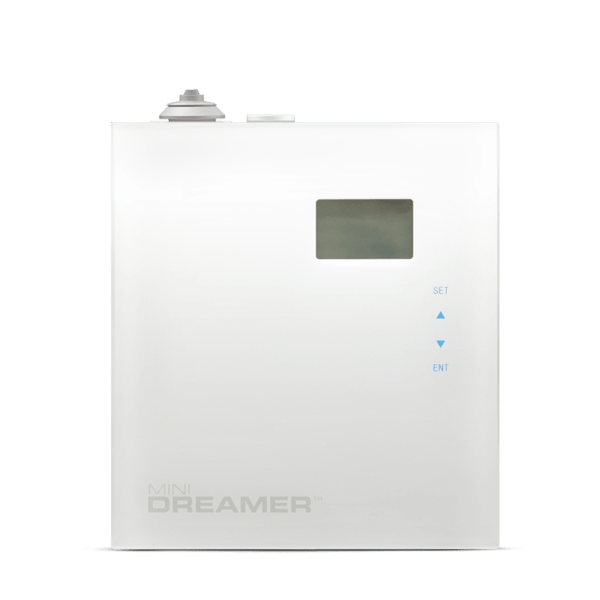 The Mini Dreamer™ is a powerful and easy to use atomizing diffuser system with a built-in 24-hour battery back-up ON/OFF timer. Available in either portable or wall-mounted configurations. Perfect for numerous fragrance and odor control applications in extra-large areas. Utilizes cold nano atomization technology for a beautifully balanced aroma to enhance your atmosphere. 
Like other Arizona Air-Scent diffusers, the Mini Dreamer uses ultra-fine atomizing technology to scent your space in an environmentally friendly way, producing the highest quality of fragrance. 
Excellent for use in commercial buildings, showrooms, lobbies, banquet halls, casinos, hospitals, and so much more. 
FEATURES 
Connects to existing HVAC systems

 

Easy wall-mount installation

 

Based on room temperature diffusion

Safe, reliable, effective

 

Non-particles allow immediate atomization for long-lasting effect

 

Auto operation mode

 

Concentration and ON/OFF control settings

 
Size (in): 9 x 11 x 3.5
Volume (fl oz): 17
Weight (lb): 7.9
Coverage (sq ft): 1,215